The overall objective of the project is establishment of the protection status for Ulcinj Salina, at the national and international level.

The specific objective of the project is Finalization of the Protection Study in order to provide reliable and expert based assessment of the biodiversity values in the area of Ulcinj Salina, as well as to identify the economic activities, compatible to the ecological character of the area, that could support salt production and ecosystem services valorisation through tourism activities based on nature, and to propose the most appropriate management model in order for the Government to ensure the ecological and economic sustainability of the area.
Scope of works / Requested Services:
The Inception phase
served as a preparatory base for the activities to be carried out. The expert team carried out and established all pre-required technical pre-conditions. Project inception report describes in detail all activities implemented and accomplishments achieved during the inception phase.
Activity 1: Collection of additional data on biodiversity values
- On the base of the Analysis of existing Gaps in the Protection Study additional data on key biodiversity values will be collected in one month fieldwork campaign. The fieldwork campaign will be conducted in compliance with NATURA and other international standards particularly for habitat mapping and data collection for habitats and species (SDF - if available, RIS). Newly collected and other previously collected data will be acquired in a consolidated GIS database.
Activity 2: Analysis of the biodiversity values and valuation of ecosystem services
- Data on key biodiversity values will be analysed in order to define appropriate type, category, regime of protection and zoning for future protected area of Ulcinj Salina. The analysis will be based on both national and international standards and requirements, including IUCN best Practice Guidelines. Ecosystem services of Ulcinj Salina will be reviewed and valuated by applying relevant methods and techniques, including UNEP EcAp. Both, biodiversity analysis and ecosystem services valuation will be adequately documented and mainstreamed to the process of revising existing Protection Study for Ulcinj Salina.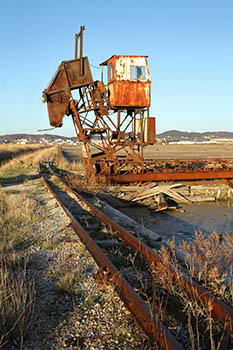 Activity 3: Analysis of sustainable development options
- Analysis of the sustainable development options for Ulcinj Salina will be carried out on the base of aforementioned and other available analysis and data, including socio-economic conditions, property rights, employment, international/regional practice and existing / planned economic activities, particularly tourism. Possibilities for economic valorisation of wider area of Ulcinj Salina will be analysed / modelled for Tourism sector in strong connection to the environment / nature protection requirements of Ulcinj Salina. Consequences of establishing protected area of Ulcinj Salina on existing and planned economic activities and ownership rights shall be considered in the analysis, as well.
Activity 4: Defining optimal management model
- Optimal management model for future protected area and Ramsar site Ulcinj Salina will be defined by using national legislature and relevant international standards and requirements (IUCN, Ramsar etc.). Optimal management model shall include possible transfers of management rights and authorisations, as well as co-management agreements useful for long term financial sustainability of future protected area Ulcinj Salina.
Activity 5: Final revision of the Protection Study for Ulcinj Salina
- Existing Protection Study for Ulcinj Salina will be updated and revised, coherent to aforementioned analysis and modeling and in full compliance with the requirements from new Law on Nature Protection (Official Gazette of Montenegro, No 54/16 of 15 August 2016).
Project started on 13th of February 2017 and foreseen duration is 7 months (1 month for Inception Phase, 5 months for Implementation Phase and 1 month for Reporting).